PIRATES BOAT SLIDE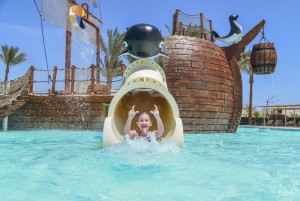 Pirate Boat slide has been specially designed for your little water babies. An arena where kids and parents can have fun alike.
A pirate-themed aquatic play zone that opens up a world of fun for the kiddos. Your little ones can slide down long-winding slides or have fun dodging the timely downpours of the spills from the tipping bucket. Floating back on tubes all day long, this would be their hardest goodbyes.
This slide is not just for the little lads but also for you to float away your worries and enjoy the day of fun and excitement.
No. of Slides:  07
Minimum Age:  06 years old
General:  kids should be supervised by their parents
Type: drop slide